We've had several reports of calls received from people claiming to be from "Microsoft" or "Telstra", on numbers like 0011 976 000. The caller will claim your PC is infected or has errors and will offer to fix you up remotely. You will then be directed to install a remote support tool, which will give the caller complete access to all your data. Usually, they will walk you through to the Windows event log (shown below) and claim these errors are breaking your computer. These errors are mostly normal Windows behaviour, and nothing to be concerned about unless you are seeing other symptoms.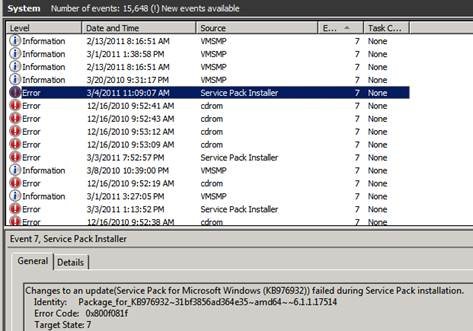 Please, don't support this activity. Hang up, ignore the number, threaten the caller, whatever you need to do, but do not give these people access to your computer.
If you suspect you may be infected or have given someone you don't know or trust access to your computer, please get in touch with a trained technician.
Did you know Atcom now offers a monthly service that combines maintenance, antivirus and cloud backup for home users? Give us a call for more details. We will never call and harass you for remote access to your computer.